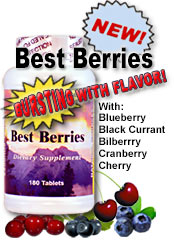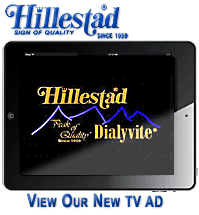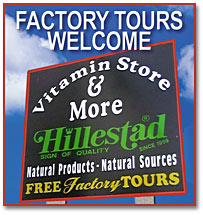 Summit Gold®
Item Number: See Product Details

Summit Gold® is Hillestad's most popular Multi-Vitamin & Multi-Mineral product. Summit Gold® is completely balanced with the essential vitamins and minerals in a base of Sea Plex™, and it promotes general health.* It is an excellent product for the entire family.

---

---

Arise Probiotic
Dietary Supplement

Item Number: A160



Arise Probiotic contains two strains of beneficial bacteria found naturally in the human intestinal system; Lactobacillus Acidophilus and Bifidobacterium Lactis, and is formulated in a base of inulin. Arise Probiotic is dairy and gluten-free and tested for potency. Our Probiotic helps maintain healthy digestive function at an affordable price. We feel confident in bringing you another great product you can depend on!

#A160 - 90 Capsules

Serving Size
1 Vegicap
Servings per container
90 Servings
Suggested Use
Take one capsule one or two times per day as a dietary supplement .

 

Foot Relief Cream
Item Number: See Product Details



Foot Relief Cream penetrates quickly to help refresh and soothe hot or tired feet. Contains Australian tea tree oil, eucalyptus oil, camphor, menthol and oil of clove.

 
*These statements have not been evaluated by the Food and Drug Administration.
This product is not intended to diagnose, treat, cure or prevent any disease.