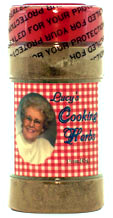 Lucy's Cooking Herbs
Item Number: 1000



Enhance your cooking with Lucy's special blend of cooking herbs. Great in stews, sauces, soups, salads.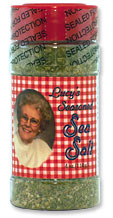 Lucy's Seasoned Sea Salt
Item Number: 1002



Give your foods that extra zest with Lucy's Seasoned Salt. Great on steaks, chicken or chops. Some uses include sauces, grilled vegetables and soups.